Our team
Charles F. Davis, AIA
Principal and Founding Partner
An architect with a background in education, interpretation, and exhibit planning and design, Charles is also an engaging public speaker and workshop facilitator.
Charles received a Masters of Education from Michigan State University, focusing on the education processes that occur in parks, museums, and zoos through interpretation, programs, and exhibits. Over ten years of museum work experience provides Charles with significant hands-on experience planning, developing, and designing interpretive programs and exhibits in a variety of settings.
In addition,Charles holds a Masters of Architecture from the University of Washington. With this architectural understanding, Mr. Davis enriches the EDX Exhibits team with his understanding of building structures, lighting, and mechanical systems.
Michael Fiegenschuh, AIA, LEED AP BD+C
Managing Principal
Exhibit Designer
With over twenty years of experience as an architect, Michael brings a unique perspective to his role as a Principal at EDX. His deep affinity for museums and interpretive centers is driven by a love of storytelling and understanding our place in the world. His skill as a project manager and designer allows him to bring together a diverse team to make a project vision a reality, while his passion for sustainable design helps create solutions that harmonize with their surrounding environment.
In addition to his architectural background, Michael completed the Museum Studies Certificate program at the University of Washington to further his knowledge and understanding of the museum field. He is a frequent public speaker and has presented at conferences for the Western Museums Association and the American Alliance of Museums, among others.
Michael currently serves on the Board of Directors of the Western Museum Association, as well as the Environment and Climate Network of the American Alliance of Museums.
Beth Gibson
Designer
Birgit Soderlund
Exhibit Designer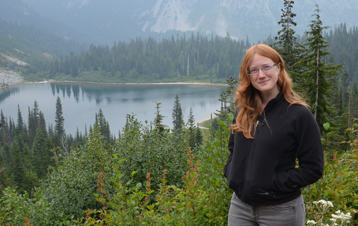 Sandra Jadwiszczok
Exhibit Designer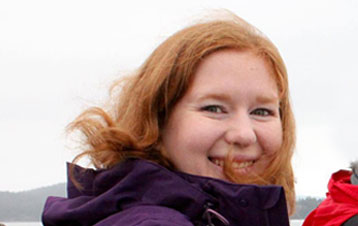 Mica Low
Designer
Maryann Callaghan
Accounting
Jessica Shaw
Content Developer